What motivates you more – the threat of a penalty (aka. a stick) or the promise of a reward (aka. a carrot) ?
Wait, this whole analogy needs a rework. Personally I don't know too many people who view a carrot as much of a reward, let's lose the carrot and replace it with something that can raise a hefty dose of dopamine and create a real physiological reward – chocolate.
So the question again…… what motivates you ? The chocolate or the stick ?
The chocolate of course…..
Stick thinking is old fashioned
For years stick thinking has dominated the management of people ….
In school, in by gone days at least, they literally hit you with a stick
Fines are designed to stick your wallet
And many bosses/teachers/mothers, demand compliance through yelling, so loud, you want to stick your fingers in your ears
But research from a bunch of accounting profs from Michigan State University, has demonstrated sticks are not all that motivating.
Although all out terror can definitely be described as highly motivating, under the right circumstances.
Chocolate covered carrots are preferred
The research team followed the money, I did point out they were bean counters conducting the research, in a simulation game.
The game was set up, so that participants either got to be the boss or the one being bossed.
In the game, the boss could be use a carrot chocolate or a stick approach. Both the stick and the "carrot" were financial. Performance on the task was monitored.
Bonus paid off
The workers who were rewarded with a bonus, actually put in more effort.
Workers who had their pay docked for poor performance, did not raise their game, due to the punishment, but instead did less.
Moulding chocolate covered carrots
Working with chocolate can be a little messy and is potentially a little fattening, but if you want to get things done, moulding chocolate covered carrots, is the way to go.
The brain REALLY LIKES rewards.
Of course, it can be quite a challenge locating seeds that grow into chocolate covered carrots, especially on a tight budget.
And for most of us, carrots grow too slow – we need instant grMatification.
But if you use your imagination, you can find a few "legal", non-fattening ways to get a quick dopamine lift…..
Chocolate covered carrots in the fridge
So this week's Neurotechnology Tip encourages you to keep a stash of chocolate covered carrots in the fridge.
Nibbling on carrots, is a proven way to keep your brain motivated and a great way to beat procrastination.
Sticks and Carrots: The Effect of Contract Frame on Effort in Incomplete Contracts.
The Accounting Review (2012) : Margaret H. Christ, Karen L. Sedatole, Kristy L. Towry.  
To wire up your brain a little each week ………………..
Subscribe to Neurotechnology Tips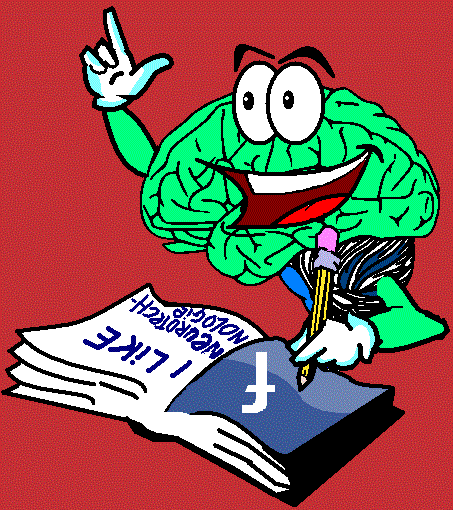 Give us a like on facebook
Know someone who will find this post useful ? Share it on facebook, linkedin, twitter
Further reading
The 7 Big Spoons™…. are master switches that turn health on.
Hire Dr Sandy from a Spoonful of Science to be the keynote speaker at your next event.
Did you learn something new or do you have a different perspective ? I'd love to hear from you so post me a comment below